Data Recon (IBOR)
Consolidate and normalize transaction data to feed reporting any post trade system including hourly snapshots of exchange balance, open position, market price, and all transactions including historical bills, order, trading transactions, funding rate, transfer / withdraw / deposit history.
Reconstruct execution history (of parent and child orders) for complete traceability and monitor from one data warehouse.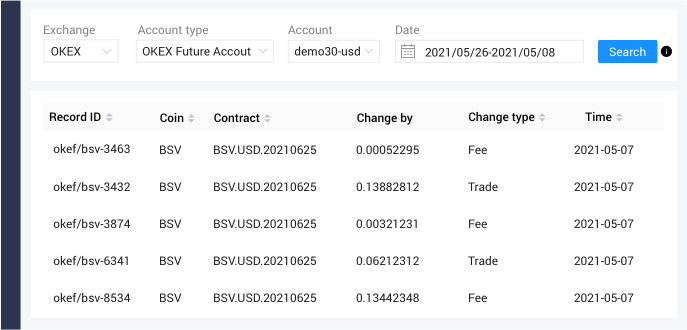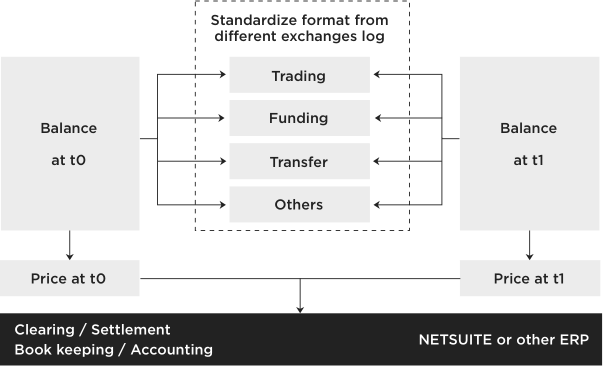 Audit Trail
Detailed tracking of all transactions within an accounting period, that explains the balance change in an automatic, secure and complete way.
Easy Reporting
Fully customizable reporting formats that can be exported by CSV format.
Easy integration with internal systems like data warehouse, order record keeping, position keeping, or ERP system like NETSUITE.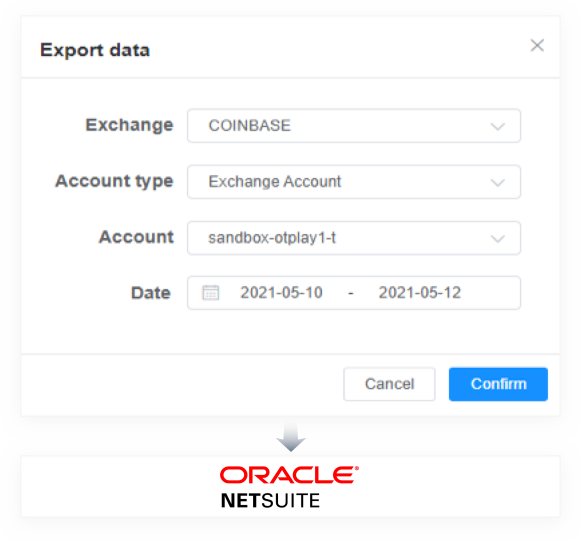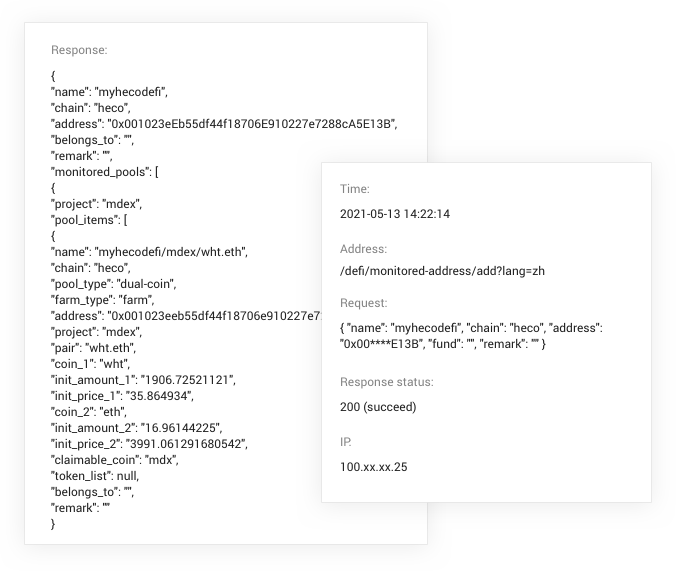 System Log
Automatic system log generated for all activity in the system, secured stored and can be sent regularly to a 3rd Party database.