Various Assets
From simple fixed income, or variable income, to complex units like crypto fund, mining fund, structured products…
Both internal transfer pricing and external clearing settlement supported.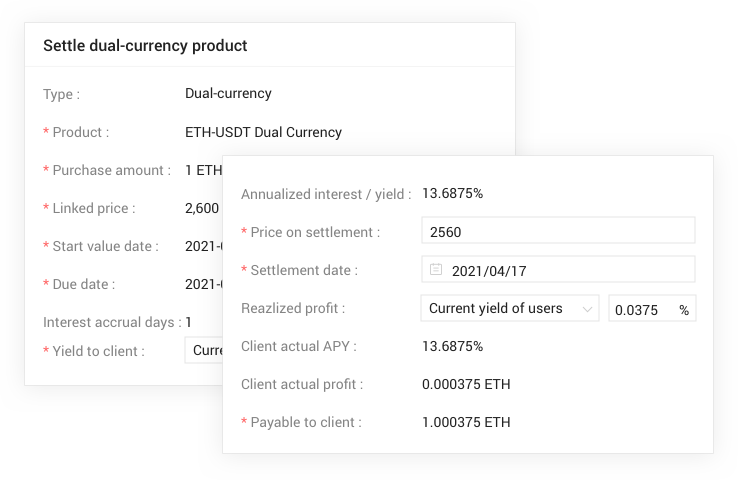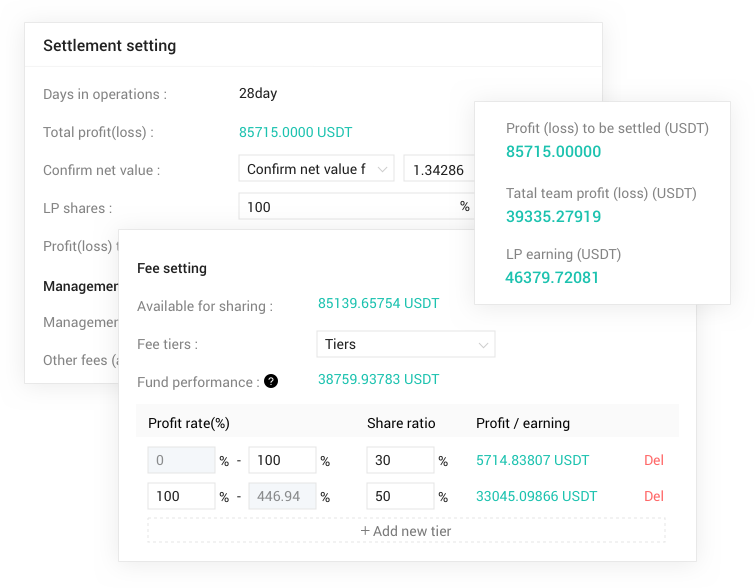 Various Terms
E.g. crypto hedge fund might charge fixed management fee, performance fee in different tiers.
Post Transaction Settlement
For post-trade settlements, reconsile the balance and transactions, and reflect the payables correctly between custody and counterparty, to support net settlement at whichever frequency you would need.