Real-time Data from All Types of Counterparties
Integrate to all types of counterparties, including mainstream crypto exchange, OTC liquidity provider, bank, custody, traditional broker (IB) and exchange (CME, TSX )... in total 50+ counterparties.
Uniquely designed proxy mechanism to keep prompt exchange info without exceeding API rate limit. (e.g. sync data from 100 Binance sub-accounts)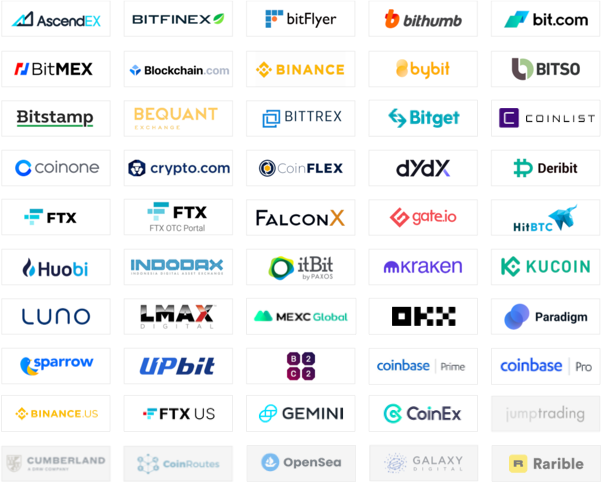 Blockchain / DeFi Protocol
+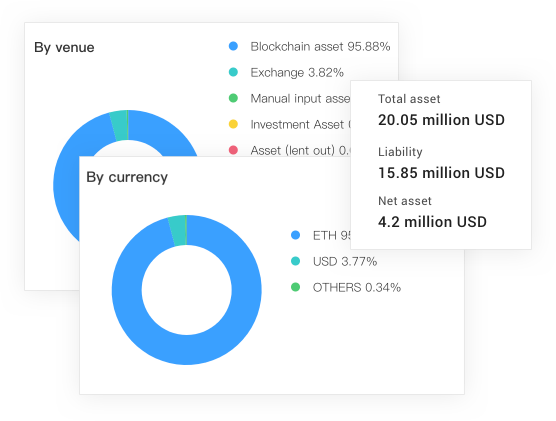 Balance Sheet
Sum up different types of asset and liabilities, and generate surplus / net asset (NAV). Calculated with real time price.
Aggregate by venues, accounting subjects and currencies.
Data Recon (IBOR)
Consolidate and normalize transaction data to feed reporting any post trade system including hourly snapshots of exchange balance, open position, market price, and all transactions including historical bills, order, trading transactions, funding rate, transfer / withdraw / deposit history.
Reconstruct execution history (of parent and child orders) for complete traceability and monitor from one data warehouse.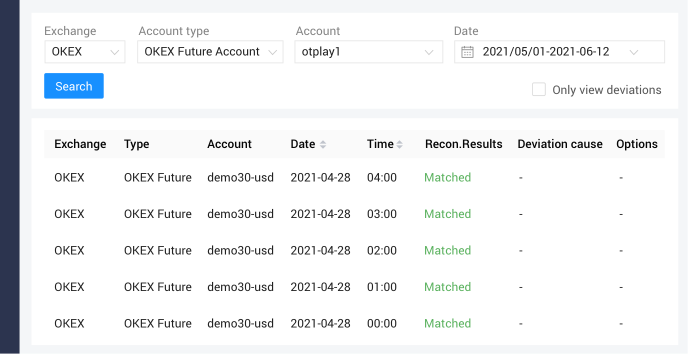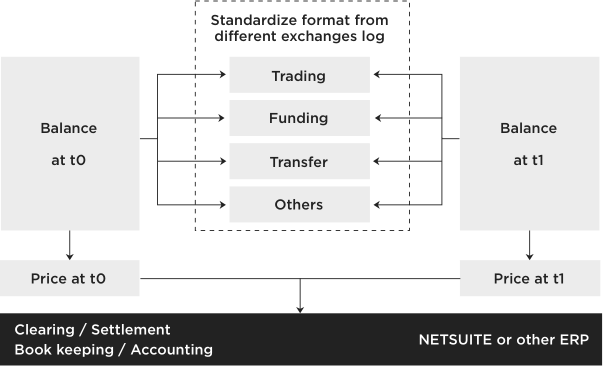 Audit Trail
Detailed tracking of all transactions within an accounting period, that explains the balance change in an automatic, secure and complete way.
Analysis and Further Actions
Calculate Net Asset Value (NAV), Profit (loss), and further tax payables according to local tax rules.
Data can be exported into CSV or other formats in a customized way that suits integration to popular crypto tax and accounting ERP like Netsuite…